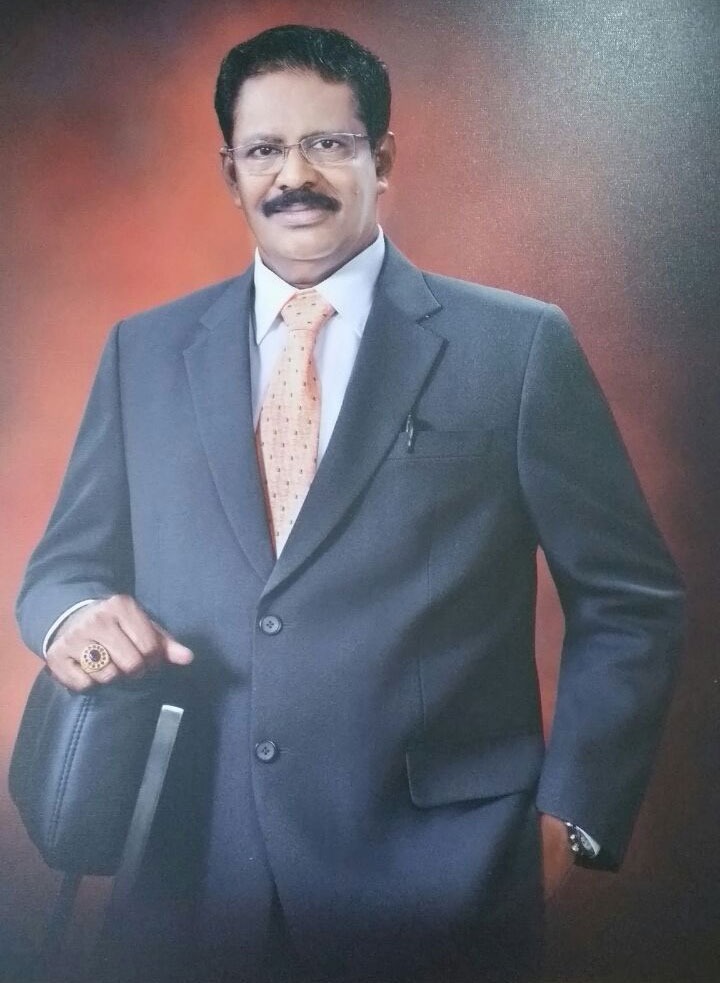 Mr. Kanesan comes from a diverse background with 37 years of experiences in field works such as Road Works, Cabling, Transportation, Mill & Pave and Project Development in Malaysia.
He was born in Layang-Layang Johor fld in May 1956 and spent his childhood in Johor for almost 7 years before migrating to Kajang in the year 1963. After completing his primary and secondary school he started to penetrate into transportation line with his father by becoming a driver merely to gain field work experience and had gone through various challenges and obstacles in the field. He gained massive experience in transportation with added knowledge in consignment, logistics and also forwarding.
Thereafter with 25 years of experiences in transportation, he then started to explore the engineering sector such as Cabling and Road work in 1999 and applies his Immense skills into Cable laying and Mill and Paving for Tenaga Nasional Berhad (TNB) in Malaysia. With tremendous knowledge and skills, he managed to break through all the challenges he faced in the engineering field and to-date gain 13 years of experiences in Road Works, Cable laying with Mill and Pave in Kiang Valley and also throughout Malaysia.
Currently Mr. Kanesan is holding a position as the Managing Director of Tinakaran Construction (M) Sdn Bhd with yearly turnover of RM 5 - RM 10 Million with the capacity of machinery and assets in the company.
Mr. Kanesan is currently penetrating Housing Development field and in the midst of developing apartment and mansions in Chennai India. His future plan is to start development in Malaysia. For that, he is currently investing his saving to acquire land banks In various states in Malaysia before stepping into the shoe of the developer.
Despite developing the carrier, Mr. Kanesan also actively involved in social activities especially benefiting various people, students and also his society.
Mr. Kanesan was elected as the President of Shree Uchl Vlnayagar Temple in Kajang in the year 2009 and has been holding the position for 3 years. Since elected as president he had done massive development for the temple such as renovating the temple to cater the space for devotees and beef up the facilities for devotees such as developing hall, kitchen and dining area in the temple.
Besides, he also allocates temple's funds for schools such as offering school bags and uniforms to students in line with his temple's motto "People's donations for People". Mr. Kanesan also lends his support to the needy such by offering provisions and clothes from temple.
Mr. Kanesan has also teamed up with youth committee in the temple and had done various social activities such as blood donation campaign, free medical checkup for individuals, counseling on financial management and information booth on health, safety and finance.
Mr. Kanesan is also an active member of several associations including:

president of temple Sree Uchi Vinayagar, kajang;
Persatuan Kontraktor India Malaysia (PKIM) - Assistant Secretary;
Task MemberofMlC;
Committee member of Malaysia Hindu Sangam;
Member of Kajang Rotary Club (Hill Hiking);
Secretary for Resident Association of Villa Heights, Kajang;
Committee member of Shree Subramanlyar Alayam Kajang; and
He has been involved as one of Task force member for programmes arranged by PKIM to boost Indian entrepreneurs and create fellowship among Indian and non-Indian entrepreneurs. Besides, he has also been working with PKIM to eradicate problems faced by Indian contractors in Malaysia such as meeting with Dato Thaiveegan to table the gangster's problem faced by contractors.
His main interest for the moment is creating a healthy and wealthy Indian society in sense of education, finance, and social life and also moulding an intellectual society in Malaysia.